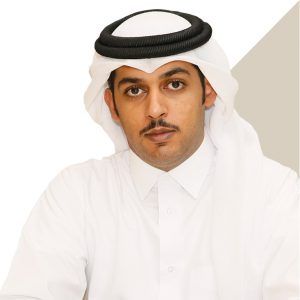 Salem Khalaf Al Mannai
Chairman
Salem Al Mannai is the CEO of QIC Group. He joined QIC in the year 2001 and has held various roles in QIC over the years. Salem hold an Executive MBA on with merit from University of Plymouth and a Master of Science in Marketing and a Bachelor of Arts in Management and Business from University of Glamorgan, England.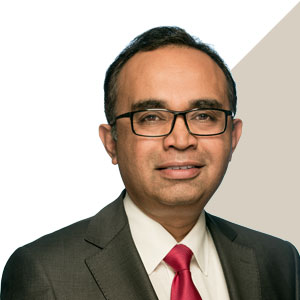 Varghese P David
Board Member
Varghese P David is the Chief Financial Officer of QIC Group. Varghese has over thirty years of experience. Varghese joined QIC Group in 1998 and for the past 22 years has varied experience in finance, internal audit, IT and risk management. Prior to joining QIC Group, Varghese was with Sedgwicks Group in the UAE, a leading insurance broker. Varghese is a qualified Chartered Accountant and a Fellow of the Institute of Chartered Accountants of India. He is also a Certified Internal Auditor (CIA) with the Institute of Internal Auditors, USA and a qualified CISA professional with ISACA, USA.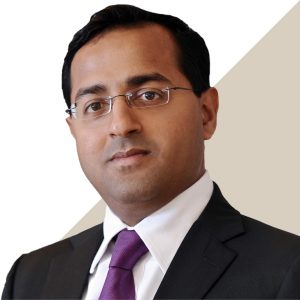 Chirag Doshi
Board Member
Chirag is the Chief Investment Officer of QIC Group. He is responsible for managing QIC Group's investment portfolio, which exceeds US$7bn invested across Fixed Income, Equities and Alternative Investment Strategies. He is also responsible for managing QIC Group's multi-currency treasury, liquidity & capital requirements, given the group's global presence. He is actively involved in defining QIC Group's investment policies, asset allocation decisions, capital structuring & capital raising, liquidity & risk management functions. Being a part of QIC Group's core senior management team, Chirag also contributes to Group business and digital strategies. Chirag is a qualified Chartered Accountant, CFA charter holder and a Certified Treasury Manager.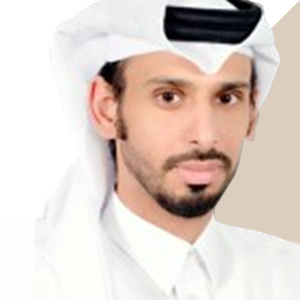 Sheikh Hamad Al Thani
Board Member & Senior Executive Function
Holds a Bachelor's in Business Management from Heriot University and SBUM Masters from HEC Paris. Sheikh Hamad is responsible for QIC's Real estate portfolio and handles a number of special projects. He was tasked with helping to develop the Groups Asset Management business and oversee the establishment of a regulated asset manager. He also advises on new product development and has strong ties to the local business community. In addition to his work at QIC, Sheikh Hamad is the Vice Chairman & Managing Director of Mazaya Qatar and Board Member of Milaha and Nakilat which are publicly listed entities in Qatar. Prior to Joining QIC Sheikh Hamad worked at QNB where he had been working in Credit Risk.